Surf, Architecture and Urbanism
TAKE PART! Come and give your opinión about the future of Sagues: do you want a skatepark? A surf centre? What do you think about the gangway?
We invite you to think about how San Sebastian has been built over the sea and a discussion about the future of Sagues. The following architects will take part: Daniel Carballo, Iñigo León, Jacobo Gomis and Koldo Ferreres.
*In collaboration with Escuela Politécnica de Donostia
This is a talk where we want you to participate, to listen and to give your opinion.
Issues and speakers:
> Evolution of the Sagüés Area, Development and Evolution of the Future, by Daniel Carballo. Topics covered: Occupancy and modification of the coastline, and the expansion and development of la Zurriola and Sagüés; failed projects, left unfinished and later salvaged along the headland between Sagüés and el Monte Ulía; a review of images that lay bare the lack of thought and consideration given by developers to environmental issues.
> The Building of San Sebastián on Land Wrested From The Sea, by Iñigo León. The urban space occupied in medieval times, 'el Casco Viejo' or old part of town, was maintained via minor adjustments and modifications up until last century. Once the walls that had previously prevented expansion were knocked down, urban development on the sands and salt marshes surrounding the initial precinct began.
> The Somo Surf Centre, an Example, by Jacobo Gomis. A building constructed in conjunction with the skatepark, as a way of grouping together similar facilities and bringing life and activity to an area previously out of use.
> The Gros Surf Centre, a project by Koldo Ferreres.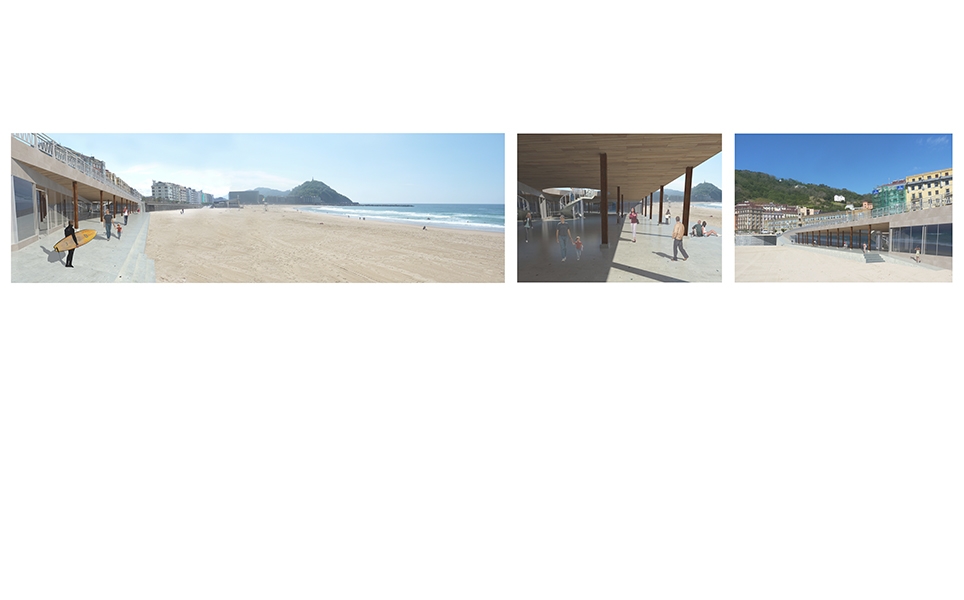 ---
---